Old Homestead Steakhouse - New York
Old Homestead Steakhouse, one of the olde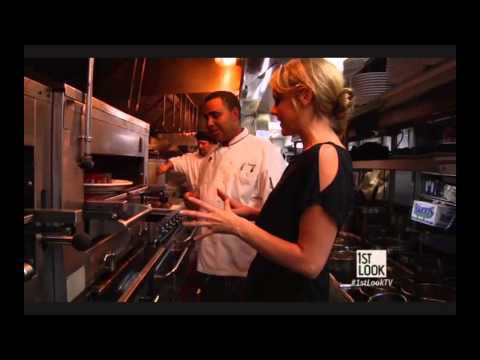 st restaurants in the country, is also the go-to for some of the best steaks in New York City, USDA prime and made by people who know how to cook steak that pleases. Old Homestead Steakhouse has many excellent fish and seafood options, and some intriguing side dishes, but here, steak is what you want to eat.
The longest continuously operating restaurant in the United States, Old Homestead Steakhouse threw open its doors to a meat-hungry public in 1868. Since then, locations have sprung up in Atlantic City and Las Vegas, but the first and oldest is this one in New York City.
Read More
Seafood is very well represented at Old Homestead Steakhouse. Appetizers include oysters Rockefeller, Florida rock shrimp and baked clams oreganata. The raw bar features oysters from both East and West Coasts, a freshwater lobster, and Siberian sturgeon caviar. Fancy!
As "The New York Daily News" writes, however, "The star attraction here is, of course, the meat. And when the kitchen keeps it simple, the results can be terrific. New York Sirloin…is a consistently well-charred plank — its mineral crust giving way to buttery tender meat beneath. The plate is otherwise bare, save for an entire head of garlic slow- roasted until it caramelizes like candy. Pop out a clove and smear it on the meat to experience carnivorous bliss."
In addition to the New York sirloin, there's the Gotham rib steak on the bone (you can also get a dry-aged version for two), several sizes and preparations of filet, a porterhouse…basically many, many steaks that will have you salivating uncontrollably. There are even some amazing burgers that utilize prime steak and filet mignon – and they just might be the most delicious hamburgers you've ever tasted.
For sides, you can default to the expected creamed spinach and French fries, but you can also get some slightly unusual options such as green beans with pancetta and truffle-buttered bake potato.