Maple and Ash Chicago - Chicago
Romantic, with a beautiful space for some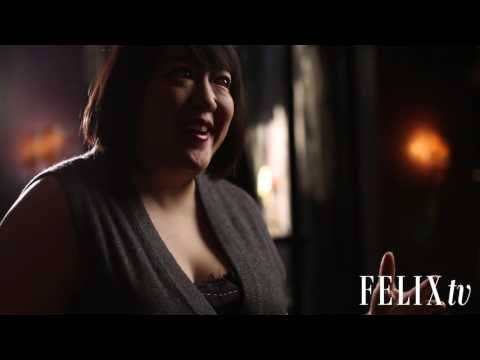 of the best steak in Chicago, it's Maple & Ash for sophisticated, superb meat-centric dining.
The huge central second floor dining room at Maple & Ash is draped with sheer, diaphanous drapery that cushions sound and wraps you in a warm invitation to indulge to the point of excess. And nothing says excess like the hearth-roasted A5 steak at Maple & Ash. It's only a five-ounce portion, but you probably shouldn't actually even eat all of that.
There are a number of other excellent steaks at Maple & Ash, including filet mignon, T-bone, New York strip, the provocatively named bone-in cowgirl steak and the old-timey-sounding Eisenhower (a 40+ ounce behemoth). Whether it's steak or seafood, however, Maple & Ash is all about the hearth-roasting, even with the vegetable and seafood offerings, as Mike Sula of the "Chicago Reader" explains:
Read More
A5 is Wagyu beef from Japan ("Wa" means Japanese and "gyu" means cow), and it's rated according to a very strict scale from 1 to 5, with A5 being the highest designation (though there are subcategories even within that highest rating). Wagyu is rated based on a number of quality criteria including the amount of marbling (which is also the basis of the USDA beef rating system), but also the color and luster of the fat, as well as the brightness and texture of the meat. This is some of the best beef you – or anyone – will probably ever eat, but you're going to lose much nuance if you eat more than a little. The fat content is so deliciously high that after a few bites, your palate is coated with a thin film of lusciousness, wonderful but potentially overwhelming: best to have a few bites and savor every bit of this remarkable beef.
"Maple & Ash has a wood-burning grill that's central to Chef Danny Grant's approach to food. Not only meat finds its way onto the fire, but also vegetables, everything in the seafood tower, and a 'baked-in-coals' French onion soup. Tender and meaty charred octopus… was some of the best I've eaten, and the 'roasted seasonal fish'— in the case of one of my visits, walleye served over beurre blanc with lobster and endives – was nicely done."
Hearth-roasting turns out to be an excellent way to prepare seafood; the brief time over the fire drives out the moisture and concentrates the flavors of the oysters, clams, crab and lobster, while barely "cooking" any of it, so you get the lushness of the raw seafood with the benefits of a little heating up.
As at so many steakhouses, there are abundant and equally excessive vegetable offerings. Take, for instance, the wedge salad. Preparing classic salad in the standard way will simply not work, at least at Maple & Ash, where they inject the ranch dressing in between the lettuce leaves, solving the perennial problem of incomplete leaf coverage. There's also broccolini, one of the tastiest new vegetables to be invented in the late twentieth century (in Japan, of course) in melted leek and lemon, a slightly bitter-acidic balance to any of the rich meats you might decide to eat, as well as asparagus in orange, almond and mint, offering a lot of flavors at a table full of big flavors.
Dan Pilkey, one of the city's smartest sommeliers, oversees a broad, deep and magnificent wine cellar,
There are many signature cocktails that help make the Maple & Ash dining experience truly special and exceptional.
And yet, despite all the suave sophistication, there's a roguish streak in the place that is both welcome and humorous. For instance, one way to approach the menu is through a selection called "I Don't Give a F*@K." For $145 (as of spring, 2017), you can abdicate all (or just some of the) responsibility for your dinner and let the chef make all the hard decisions for you. If there's something on the menu you really want, just let the server know and they'll include that item along with a number of other foods chosen by the chef to please you. This is a beautiful way to have dinner because, you know, who would know better than the chef what's looking good on any particularly day.
Maple & Ash is the place to go when you want to push the indulgence-o-meter past the red line. Want an ounce of osetra caviar? It's yours for $220. A bottle of something old that will probably exceed the cost of your first mortgage? It can be done. And yet despite the cost, because the service is so attentive, the atmosphere so inviting and the food so damn good, you'll leave feeling like you just had a high-value dinner…because, more than likely, you just did.