Gibsons - Chicago Rush St. - Chicago
If there's a Chicago steakhouse that epit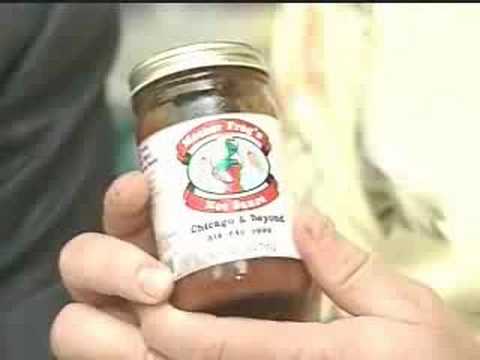 omizes what it means to serve red meat right, it's Gibsons Bar & Steakhouse, an institution, a red-blooded American classic.
Gibsons Bar & Steakhouse is the only steakhouse of its kind to receive its own USDA certification – their meat is that distinctively superior. And the quality of offerings goes from the very high-end to more every day meals. Gibsons Bar & Steakhouse has been recognized as the number one steakhouse in Chicago by Eater Chicago and Chicago Reader in 2014; in 2016, Chicago Magazine readers named their hamburger one of the very best in the city.
The breed-specific beef at Gibsons Bar & Steakhouse is raised in the upper Midwest, sustainably corn fed for 120 days and aged for 40 days to guarantee maximum flavor and consistent tenderness.
The Chicago Tribune explains that this is an "Old school Chicago steakhouse. Wood-paneled walls? Check. White tablecloths? Check. Endless framed photos of celebrities who have eaten there? Check. Glistening, Paul Bunyan-sized steak knife at each place setting? Check."
Read More
On any given evening, you'll find grown-ups in business suits but also younger groups dressed more casually and enjoying their meal of meat as much as their business-attired dining compatriots. Gibsons Bar & Steakhouse has developed a menu that offers something for everyone – and it's all good.
In addition to familiar selections like superb filet mignon, New York as well as bone-in sirloin, and T-bone (among many other cuts), Gibsons Bar & Steakhouse also offers unusual and epic cuts of superb meat like the 48 oz. Porterhouse and (stand back for this one), the Gibson's "42" Dry Aged Tomahawk Chop. The Tomahawk steak is a ribeye, also called a "cowboy steak" or "bone-in ribeye," that has up to six inches of rib bone that they "French" to remove excess meat and fat and show more bone. Why? Because it looks so awesome (and that explains the name, too: the extra-long bone looks a little like an axe).
Gibsons Bar & Steakhouse also offers a good range of seafood, including broiled Faroe Island salmon and Alaskan halibut, as well as specials like pan-fried yellow lake perch and baked stuffed fluke. For those who shy away from animal protein, there's a good assortment of vegetable side dishes, including spinach that can be prepared in several ways, lots of salads and usually a seasonal vegetable or two.
With a name like Gibsons Bar & Steakhouse, you'd expect the bar to be something special. It is. The 10,000 Hour Rule says that it takes that many hours of "deliberate practice" to become proficient in any skill – whether guitar playing or speaking Latin – and it's safe to say that the bartenders at Gibsons Bar & Steakhouse have been shaking drinks for much longer than that. Want a perfect Manhattan? Count on it. A Negroni or Cosmopolitan? Of course…as well as any one of a hundred or more cocktails, literally any cocktail you want. You want an Alaskan Polar Bear Heater like Jerry Lewis/Buddy Love ordered in "The Nutty Professor"? They can make that for you, too (probably).
The wine list is equally impressive. With a strong preference for California vintages, there's also a good selection of French and other European and South American wines, with a few dozen by-the-glass options.
At this level of dining, you expect superb, consistent service, and at Gibsons Bar & Steakhouse, that's exactly what you get. A large number of servers have been working at the restaurant since the day it opened, and they are accomplished at providing attentive service that's not overbearing, sensitive to the diners' needs, whether they're in a group or just want a quiet conversation uninterrupted by those who are there to serve.
Open since 1989 in the space that once housed the legendary Mr. Kelly's, Gibson's Bar & Steakhouse has always been about the meat. DNAChicago reports that "The main reason people come to Gibsons is the steak. Of the roughly 600 dinners the restaurant puts out a night, 475 are cuts of beef."
In the Western suburbs of Chicago, Gibsons Bar & Steakhouse has locations in Rosemont and Oak Brook, catering to both a business and more casual clientele. Be aware, though, as stated on their website, "Gibsons does not have a formal dress code except that men are not permitted to wear sleeveless shirts. Some of our customers will be in suits others will wear jeans. Most men will have coats. We ask only that you are comfortable and enjoy your time with Gibsons."
You do want to be like most men, right? Well, yeah, but wearing a coat seems a little over the top. A jacket will probably do just fine.
Chicago Eater reported in 2014 that Gibson's Bar & Steakhouse was the top-grossing independent restaurant in Chicago, with over $22 million in sales and an average check of $71. Chicago loves Gibsons Bar & Steakhouse, and so do the thousands of visitors who pass through the city every ear.