Red, The Steakhouse - Miami Beach
It was named one of the top 10 steakhouse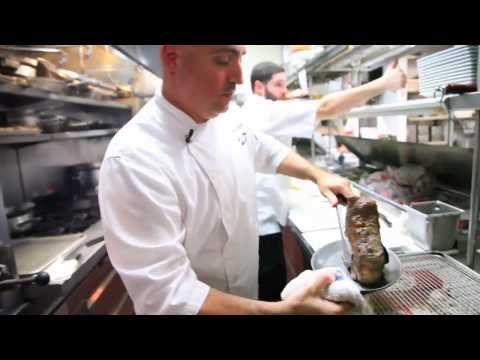 s by the likes of Esquire, Food & Wine and Playboy magazines, and the accolades continue to roll in.
In addition to this original location in Cleveland, Red boasts outposts in Beachwood and Miami Beach. The decor is slick and flashy and yes, very, very Red, and attracts well-heeled locals and visitors.
Seafood, steaks and handmade pastas dominate the menu. Diners may choose from lobster and angel hair pasta, tuna "filet mignon" and the likes of bone-in Porterhouse, free-range veal chop and a 22-ounce bone-in ribeye.
Diners will also find a number of Italian influences on the menu. Some of the highlights include a Diavolo-inspired mussels appetizer, parmigiana-broiled free range veal chop, and green beans topped with pepper flakes, pancetta and pine nuts.