Gekko - Miami
Bad Bunny is a name that regularly comes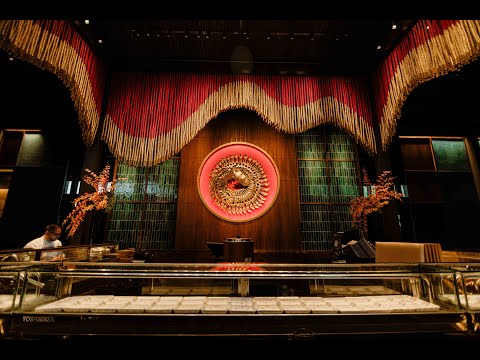 up on Top 10 Rolling Stone and Billboard charts; now, this young musician has opened a restaurant in Miami. It is hot, very hot, with a killer vibe and, more importantly, some of the best steak and seafood around.
Read More
As reported in Eater/Miami: "Superstar Puerto Rican rapper Bad Bunny is teaming up with Miami's favorite mega-club mogul turned restauranteur David Grutman and his hospitality group, Groot Hospitality, to debut a new Japanese steakhouse called Gekko (stylized as Gekkō) in Miami's Brickell neighborhood this July."
Though Gekko may seem like just another "see-and-be-seen" celebrity-owned flash-in-the-pan, it also happens to be a fantastic restaurant for steak and seafood.
You may want to start with cocktails, and there are a few fantastic ones, like Tsuki Me, Tsuki You (818 tequila blanco, yuzu, raspberry), Lost in Translation (kikori Japanese whisky, apple, schichimi), and Golden Gai (Remy Martin 1738, toasted coconut, sesame, pineapple, matcha).
Sushi is also spectacular, with fine presentations of uni, hamachi and salmon, and a few premium selections with osetra caviar and A5 wagyu. Looking to impress someone? Consider the 24 karat gold dressed otoro. There are also some very fine fish dishes of Chilean Sea Bass, Dover Sole, and Crispy Snapper.
But let's get down to business...red meat business. The steaks here are, as you might expect (given the luxe atmosphere) USDA Prime, many presented without adornment, just perfectly prepared. There's the requisite filet, ribeye and New York Strip, as well as a 30-day aged tomahawk, but if you're in the mood for the best, consider the specialty steaks, some which do get a little dressing up. You can cook your A5 on a hot stone with Japanese whisky, or enjoy a Wagyu skirt steak (12oz, wasabi, yuzu kosho, chimichurri) or filet (10 day Koji aged). Then things get serious with an olive-fed filet, snow beef New York strip Hokkaido, Kobe New York strip...and a wonderful A5 flight, with four-ounce slices of the chef's selection of this super-premium red meat.
Dining at Gekko is memorable.