Knife - Dallas
Dallas is a city for steak, and Chef John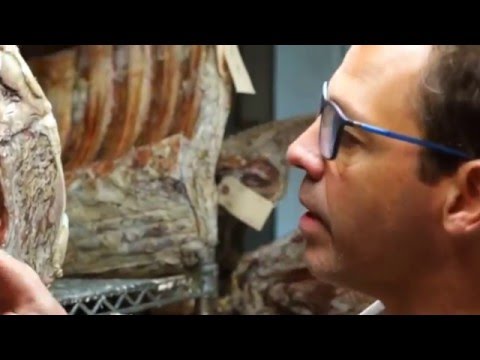 Tesar's Knife restaurant is one of the best places to go for steak in Dallas...or even the world. Anthony Bourdain called Tesar, ""the single most talented cook I ever worked with." -- sample some of Tesar's steak and you will taste why he has earned such high praise.
Read More
Knife is no ordinary steak house. You can start with a raw bar selection or one of three different tartares, perhaps even a salad, but what you want when you visit Knife is a steak, and what you will receive is one of the finest bites of red meat you have ever had.
The "New School" portion of the menu offers flat iron, Wagyu skirt steak, grilled short rib and 44 Farms bone-in rib eye steaks, and the "Exotic" portion of the menu lists 240 day dry-aged 44 Farms bone-in ribeye and 45 dry-aged bone-in Akaushi rib eye, both of which will inspire dreams of meat for a long time to come: you will never forget these magnificent steaks.
We tend to drift toward the "Old School" portion of the menu, where you'll find 44 Farms filet au poivre, 90 day dry-aged bone-in sirloin and a rack of lamb that will blow your mind.
Under "Slabs," there's Crispy Pork Belly, which is very good, though we prefer the Sriracha Pork Belly, with the pleasingly mild burn of the famous Asian hot sauce.
If burgers are your preferred form of red meat, they have some outstanding traditional favorites at Knife, as well as some inventive versions, including a Beef Cheek Burger (with truffle mayo) and a Rib Burger with collard greens and horseradish mayo.
In you're not in the mood for meat, there's also a good assortment of fish/seafood (tuna, lobster, salmon) and pastas.
To pair with any of the fine proteins at Knife, there are some superb cocktails.