Boston Chops - Boston
Located in the heart of Boston's historic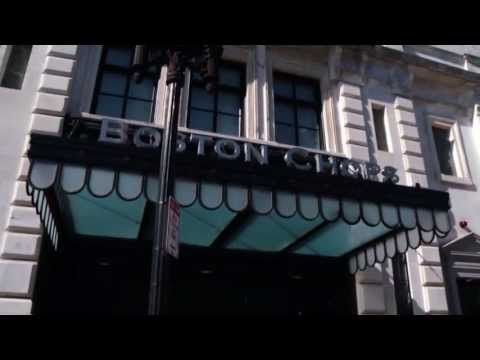 South End, Boston Chops positions itself as a modern American steakhouse. Under soaring 20-foot ceilings, guests may enjoy in a number of steak and seafood options. For more intimate gatherings, the dining room also offers semi-private banquette seating for parties of up to 24. Guests may also enjoy vino from a towering 2,000-bottle glass wine room at the 30-seat reclaimed wood bar.
For starters, guests may choose from the raw bar or a menu of rarely celebrated delicacies. That's where matters really get interesting with roasted bone marrow, crispy oxtail croquettes and chicken fried sweetbreads on the menu. For those who'd rather start with more conventional appetizers, choose from the crab cake, calamari and a number of salads.
All prime steaks are grilled; from an eight-ounce Hangar steak to an 18-ounce bone-in ribeye.