Abe & Louie's - Boston
Tavistock Restaurant Collection is behind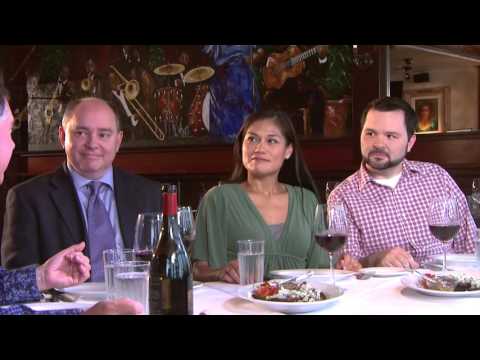 a number of upscale dining establishments from coast to coast. One is Abe & Louie's, a Boston institution that's been around since 1965. Tavistock acquired the legendary restaurant known for prime-aged Midwestern steaks and fresh seafood a decade later.
It's fitting, of course, that the restaurant has received all sorts of local and national accolades throughout the years. Most recently, Abe & Louie's has gotten the following honors: "Best Steakhouse" for Eater Boston (2014); "Top 100 Independent Restaurants" for Restaurant Business (2014, 2015, 2016); "Most Popular Restaurants in Boston" for Zagat (2014, 2015); "Best Steakhouse in Massachusetts" for Business Insider (2015, 2016, 2017); "Best of Award of Excellence" for Wine Spectactor (2016, 2017) and "Best Steakhouses in America" for OpenTable (2016).
Perennial modern steakhouse dishes dominate the menu, beginning with appetizers. Choose from favorites like wood-fired bacon, pepper-seared Ahi tuna and a jumbo lump crab cake. Guests also have the opportunity to create their own shellfish tower with selections like oysters, clams, shrimp, lobster, clams casino, oysters Rockefeller and crab-stuffed mushrooms.
The steaks all arrive skillet blackened with the option to add on (for an additional $2) aged Vermont cheddar, blue cheese, portobello demi-glaze, demi-glaze, au poivre, chimichurri, hollandaise or béarnaise. Steak choices range from a 16-ounce aged prime Delmonico to a 40-ounce Porterhouse for two.
Non-steak eaters have several options as well at Abe & Louie's. There's shrimp and scallop risotto. Oven-roasted Chilean sea bass is another option. And the herb-marinated chicken breast is another popular dish; it arrives with natural pan jus and whipped potatoes.
Coming in for brunch? Eggs Benedict three ways (filet mignon, crab cake, lobster), French toasted topped with butter, pecans and maple-banana topping, and the lobster and shrimp omelet are some of the biggest hits.