Osso Steakhouse - San Francisco
An elegant eatery with a great selection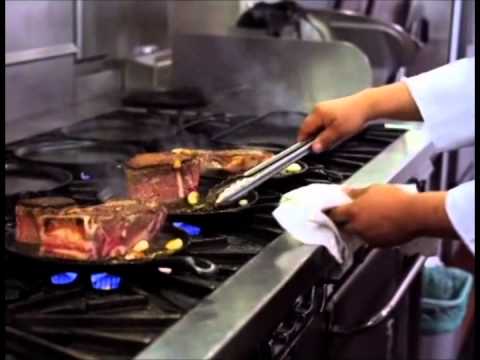 of prime cuts of steak and fresh seafood. The team behind this fine steakhouse also owns such California gems like Franciscan Crab Restaurant, The Dead Fish, The Old Clam House and The Stinking Rose. But it's Osso Steakhouse that's legitimately the only of its kind in the group, and it's a favorite among locals and visitors alike.
Osso serves 100 percent USDA prime and certified Angus aged beef, and though none are aged on premises, they endure an intense aging system with a local purveyor. Steaks are seared in their natural juices with a hint of fresh rosemary and garlic. There's the bone-in filet mignon and New York strip, plus "super steak" choices such as a 32-ounce Porterhouse.
Read More
Dungeness crab in garlic sauce is another big attraction at Osso Steakhouse. Diners may order a whole two-pounder crab for one or a crab "feast" for sharing with up to four guests. Other non-steak options include garlic noodles, olive oil-poached salmon or a Kobe cheeseburger.